Publisher Anthony Raymond Talks Books and Business
Article Source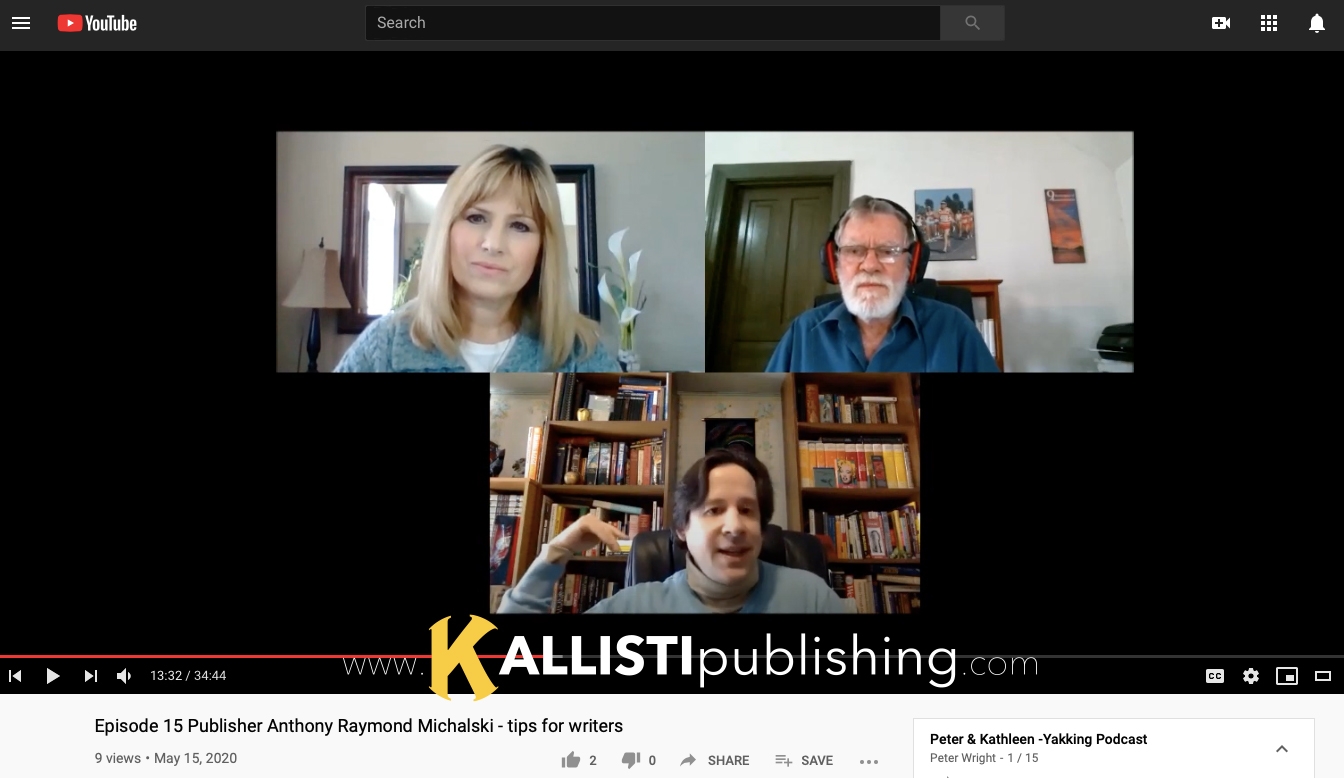 Publisher Anthony Raymond Michalski was interviewed by Peter Wright and Kathleen Beauvais for their podcast and YouTube channel, Yakking, where they talk about life, business, and more while giving tips and ideas for a changing world. Anthony discussed the many varieties of publishing while also giving potential authors and writers valuable advice about the publishing process, books, and marketing.
Among the topics discussed were . . .
the different publishing options available to writers and authors
what makes a writer different from an author
the importance of a good book cover
whether an author needs an agent
how to approach a publisher with a book idea
. . . and much more.
Peter Wright is a speaker, writer, and independent thinker. He writes "about the joys and challenges of life from the experience of an unusual journey. Including health, philosophy, faith, and more." Learn more about Mr. Wright at his web site peterwrightsblog.com.
Kathleen Beauvais is an entrepreneur who helps businesses realize their greatest potential with her company Kary Tech Solutions. She has helped companies gain more online exposure through her unique methods and has connected them with other people or organizations that could propel them in an upward direction.